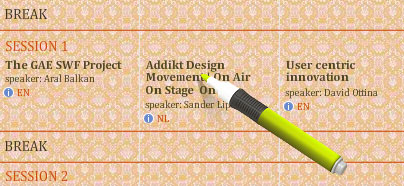 We've just opened registrations for multi-mania 2008!
Multi-Mania is a yearly one-day conference and award show in Kortrijk (Belgium) where 800 people from the multimedia industry in mid Europe come together to share knowledge, to get inspired or to connect and network. More then 30 speakers from around the world are presenting sessions on audio, video, design, development, 3D and game development .
During the evening there is an award show where you can see the best multimedia projects from the upcoming talents. We close the day with an exclusive 2M08 party till the late hours ! Entrance for the Whole Enchilada is FREE but you need to register to reserve your seat!